We get up at half past seven. Audrey brings hot Chocolatines from the nearby Boulangerie and we have a breakfast. Then we say goodbye and drive to the village Chiroulett (1062m). There we take a track that goes up to Lac Bleu. On the way to the lake we go by the pasturing horses. Getting the sights near the lake we move on to the summit Les Aguillettes. After a short rest on the summit we descend to the pass and then to another valley – to Lac d'Ourrec. This path is slightly longer and harder to hike. We ar down at 3:30pm.
This is the end of our Pyrenees story. On the way to the airport in Pau we make a short stay in Lourdes to take a look at the famous pilgrimage sites.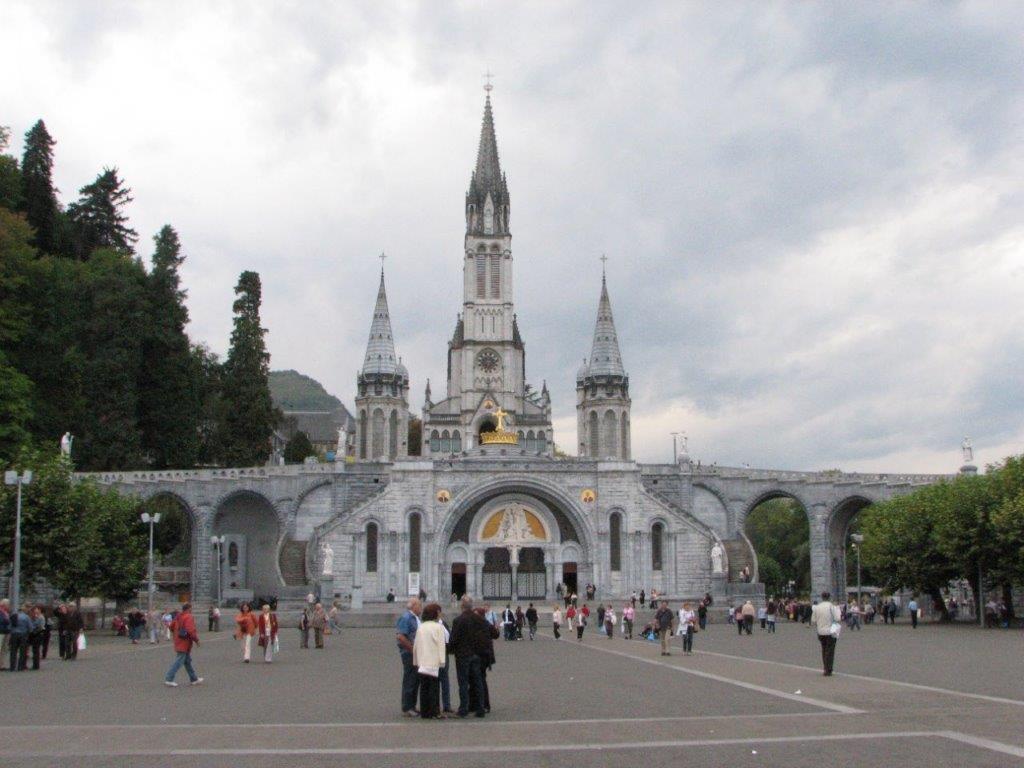 Then we have a last hotel night in Lui de Bearn hotel near the airport and the way back home.