Near Pobla de Segur there are beautiful red cliffs Rocs de Queralt, off we go to experience them. On the way we stop in a little town Geri de la Sal located near the same river as Baro (were we stay). Geri de la Sal has lovely Roman bridge, monastery and very cool street signs.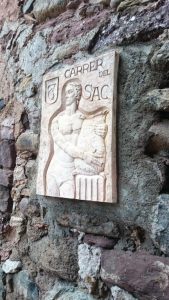 Pobla de Segur is located near Panta de Sant Antony lake. We stop by the beautiful church building and stroll the town center. In the tourist information center they suggest a liqueur factory as one of the sights to see. This turns out to be closed though 🙁
The red cliffs track starts a little bit out the Pobla de Segur on a road back to Baro. We find the right parking place (a tiny place near the highway) and off we go by the rocky path. The red cliffs are in front of our eyes all the time. The path meanders up by the cliff wall till we get around it on the other side of the hill. After the tough climb we are on the top of Rocs de Quearalt. Here we get several hilltops separated by the narrow gaps full of noisy and strong wind. We reach the third hilltop, probably the highest.
The sun follows all the day – we feel its hot beams even in the strong wind. Still the views to the mountains around, Pobla de Segur and lake behind are excellent.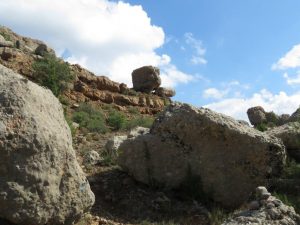 Further on we proceed to  Montsora mountain village and climb to the hilltop to explore the ruins of village houses.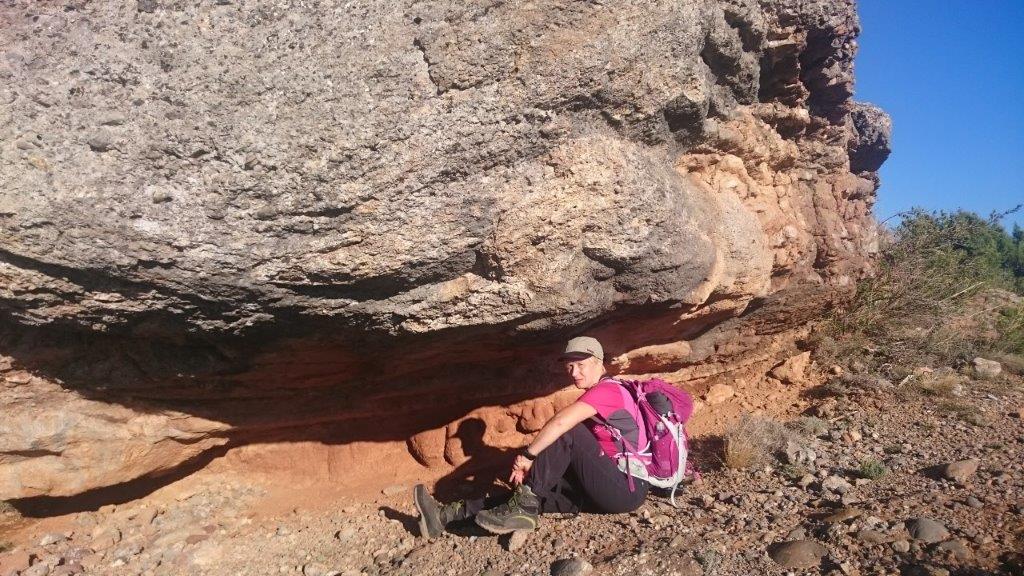 Our hosts serve us with Catalan hamburgers in the evening. Delicious.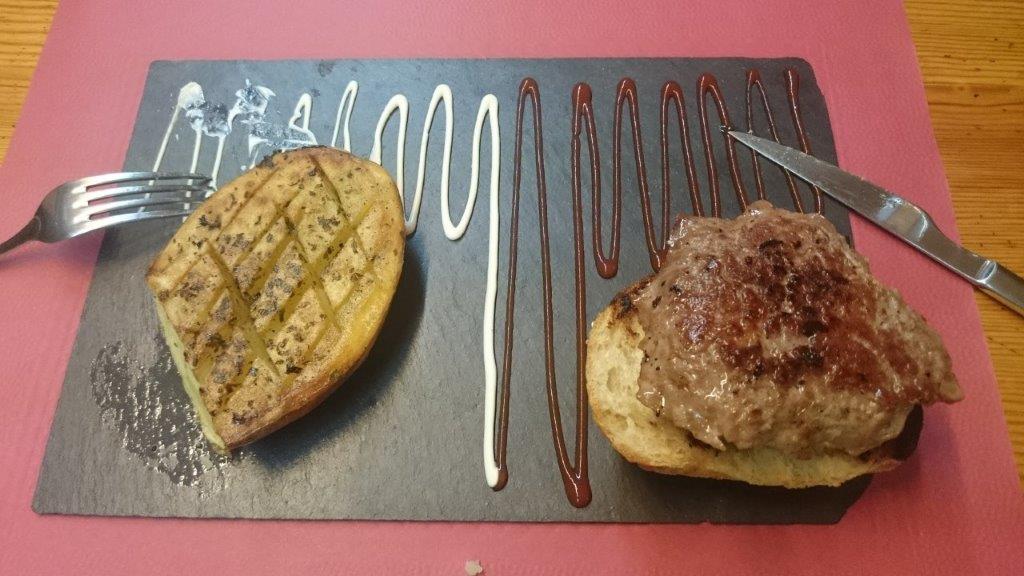 Download file:
10-03-pobla-de-Segur-r.gpx