We get up at 7.30am and drive to a parking place at road bent near branch to Piau Engaly. The parking place is almost full already. We park the car and at 9.30am start to walk by a mountain stream. The path runs through wood and then after an hours walk by the pastures. After yet another hour walk we are at the steep hillside covered with snow. We catch there our parking place neighbors and one more couple. Everybody is examining the hillside ahead. Our neighbors start to climb the snowy hillside and we follow them The third couple decide to retreat. Walking a deep snow we get to the rest house (Refuge de Barroude). Then we move on to the Bielse pass and further to the summit Sum de Barroude (2674m). No plants up there – just rocks, stones and snow (and the sun above us).
We take a rest on the summit and then go back. It looks easy to move down by the deep snow – one has just to move upward the legs and the rest happens by itself. I even exercise running down and gliding on my foots. Feels exciting although not very reasonable.
We se the goat with the kid on the way. They are timid still Ilze manages to take a couple of photos. We talk with our parking place neighbors on the way down. The man is from the Netherlands, the woman is Spanish. Like us they have been in Pyrenees before. We discuss our impressions from the Gavernie and Breche de Roland.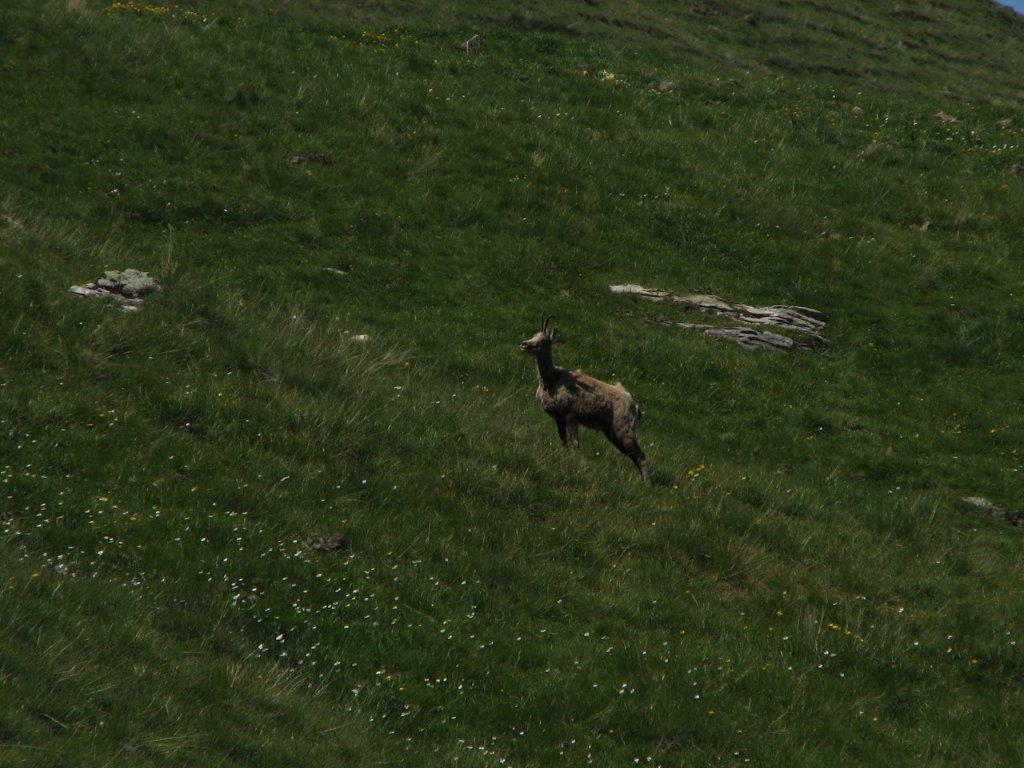 The snow has melted inside our boots and made them (as well as socks) absolutely wet. We wring out the socks but it makes no big difference. We are back in parking place after 8 hours trip.
The first thing in St. Lary Soulan we go to a shop and purchase gaiters.